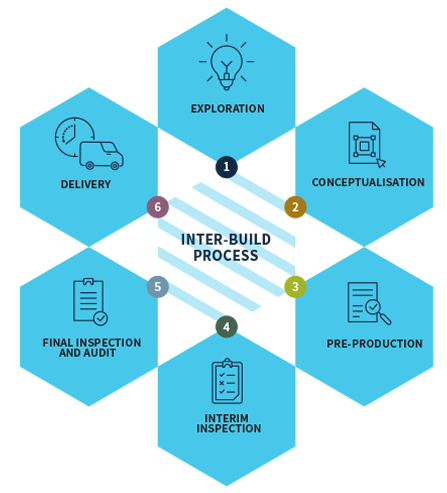 A Framework for Building Your Assets
Interleasing's Inter-Build process is a six-step framework that guides our approach to building your customised assets. This structured approach ensures we're able to meet our goal of delivering your vehicle or equipment on time, to specification and without further modifications.
angle icon
Conceptualisation
angle icon
Pre-Production
angle icon
Interim Inspection
angle icon
Final Inspection and Audit
Four Guiding Principles
In addition to a defined process, our four guiding principles ensure we can deliver high-quality outcomes to our clients each and every time.
icon Fit-for-purpose design
icon Pre-delivery testing
icon Chain of responsibility